Home /
HY News

Bike MS: Nebraska Ride 2016
Join the High & Younes team for the September 24 Lincoln to Omaha bike ride or donate to help support MS.
Our goal—a world free of MS.
We've formed a team for Bike MS—an epic fundraising ride that is changing the lives of people affected by MS and helping fuel progress toward a world free of MS. We'd love your support as we prepare for this incredible experience. If you want to do more than make a donation, join our team!
We'll go the distance for MS. It will take advance training, preparation and ongoing commitment from hundreds of other people in [location] and thousands of cyclists all over the country. What will really put power in our pedals is your support and our commitment to those impacted by this disease. Every mile we ride brings us closer to our goal—a world free of MS.
Please support our team today.
We've set an ambitious goal because we know that with support from people like you we can get there. The money raised will help fund amazing progress in MS research, as well as programs and services that ensure people affected by MS can live their best lives.
Want to join our team?
We'd love to have you. Come ride with us and experience a ride that will change lives—including your own.
About MS
When you make a donation, you are changing the world for people affected by MS. Symptoms of MS range from numbness and tingling to blindness and paralysis. The progress, severity and specific symptoms of MS in any one person cannot yet be predicted, but advances in research and treatment are leading to better understanding and moving us closer to a world free of MS. Most people with MS are diagnosed between the ages of 20 and 50, with at least two to three times more women than men being diagnosed with the disease. MS affects more than 2.3 million worldwide, and there is not yet a cure. Every dollar raised matters to those affected by MS. Thank you for your support.
Congratulations to firm partner Justin High for being selected as one of 2016's Ten Best for Client Satisfaction by the AIOPIA!!
Congratulations to firm partner Justin High for another trial win. After winning the issue of liability in a pretrial motion.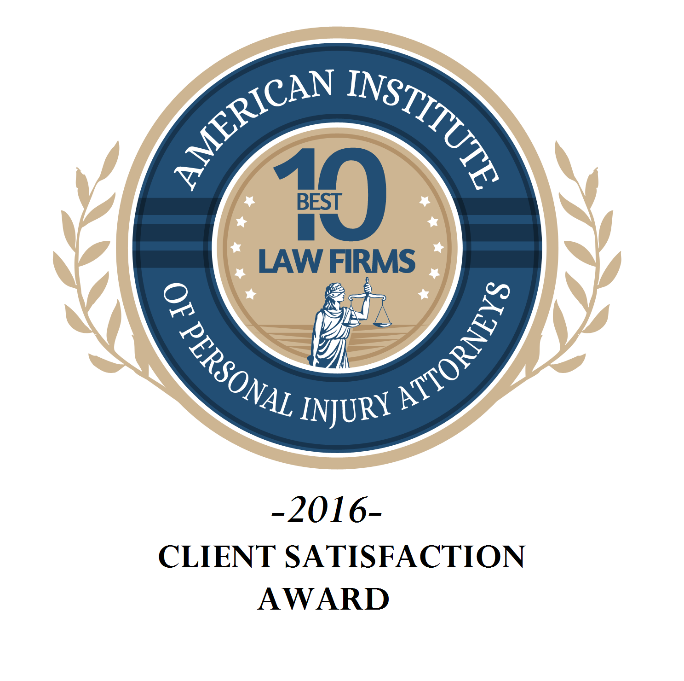 HYAttorneys Wins Award!